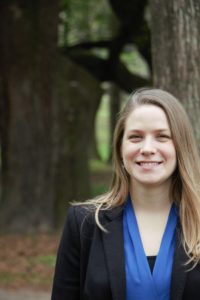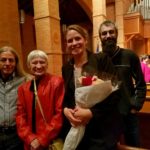 Mrs. Lizzie Keene is the Associate Director of the Wando High School Choir program in Charleston, South Carolina. Prior to teaching in the public school system, Mrs. Keene lived in New Orleans where she worked as a private music instructor and a music therapist. She taught piano, voice and guitar to students ages 4 – 84. While employed as a music therapist, she had the privilege of working with patients from the oncology, geriatric and psychiatric communities.
An active member of NAfme, ACDA and AMTA, Mrs. Keene's interests include solo voice, adolescent voice change, and the affects of choral music on the high school student. She  continues to teach private voice lessons, preparing young singers for college and scholarship auditions.
Outside of teaching choral music, Mrs. Keene enjoys staying active in her own musical endeavors. She is currently a member of local ensembles, the King's Counterpoint and Cantores Charleston. In the past, she has sung with groups such as Baton Rouge's Red Shift and the New Orleans Vocal Arts Chorale (NOVA).
Mrs. Keene received her Masters of Music from Louisiana State University (2017), and her Bachelor of Music Therapy from Loyola University New Orleans(2013).
WHAT YOU SHOULD KNOW
EMAIL: Elizabeth_Keene@charleston.k12.sc.us
WEBSITE:
www.wandochorus.com
IN MY SPARE TIME:
I enjoy listening to classic rock, playing guitar, and practicing yoga.
FAVORITE SAYING OR QUOTE:
"If you have nothing else to give, give a smile."